Bienvenido a Pass Fenuaresident.pf (multi activités)
BIENVENUE SUR VOTRE STAND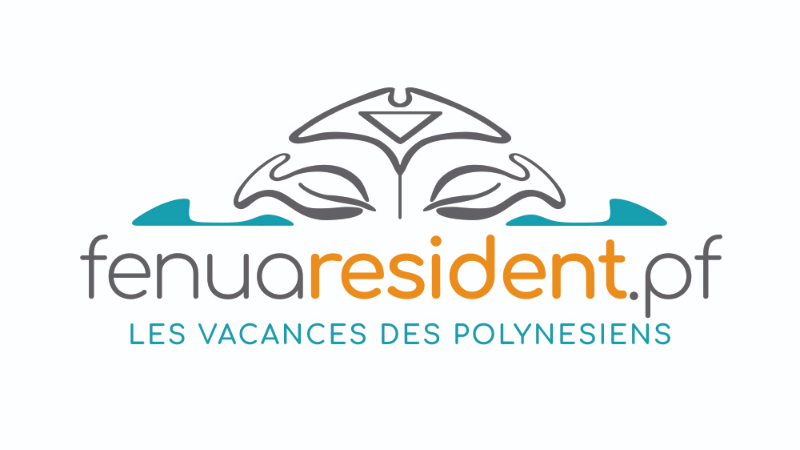 FLASH

EXCEPTIONNEL
SALON DU TOURISME VIRTUEL
OUT OF 300 PASSES!  (sold out)
+ 100 PASS
Sign up today and test the FENUARESIDENT.PF tourism PASS for free for 2 months.
You will be able to enjoy it on Tahiti, Moorea or in islands during your weekends and your February and Easter vacations 😎👙
Pass Standard
1 à 3 pers

ESSAI GRATUIT

2 mois*💡 puis
10 900F 15 000F
la 1ere année

Pass Big Family
1 à 5 pers

ESSAI GRATUIT 2 mois*💡 puis
la 1ere année
*💡Conditions:
Please note TRIAL offer cannot be combined with a Black Friday offer or renewal.
Limited to 400 PASS only, your FREE access to 100% of your Fenuaresident.pf platform offers thanks to this completely out of the ordinary Virtual Lounge 😱 you will receive your membership certificate by email valid until April 7, 2021.
Just before the end of the period a reminder email will be sent to you you will have 2 solutions:
  If you are a fan like our thousands of users who very often amortize it at the 1st use and you want to continue the adventure you will have nothing to do and you will automatically receive your pass valid for 1 year by post at a special rate this one will be renewed every year until you cancel by simple email.
Otherwise you can refuse to receive it by simply replying to us on [email protected] before March 20th without any worries.
Thousands of users are very satisfied, we wish that you can also realize the big savings you can make thanks to the Fenuaresident.pf network in addition to the support on the economic activity of Tahiti and the islands that it represents.
To take advantage of it see ORDER PROCEDURE BELOW ⇓
Learn more about the network:
First of all we sincerely thank 😊 our HUNDREDS of tourism partners as well as our THOUSANDS of Polynesian users who trust us and take great advantage of the Fenuaresident.pf network for over 5 years!
Find more than 200 exceptional offers, from the best providers of Fenua directly on www.fenuaresident.pf. These offers are valid all year round, and allow you to enjoy more of all the great activities to do in Tahiti, Moorea and in all the islands of our 5 paradise archipelagos and thus directly support our tourism.
---
What is Fenuaresident.pf?
An e-tourism platform that allows you to discover the local attractions not to be missed in all the Polynesian archipelagos while benefiting from the best rates of the market negotiated thanks to unique formulas, these offers are however reserved to the holders of Fenuaresident.pf Tourism Passes.
There are 2 Passes (Standard and Big Family) reserved for residents which allow you to access more than 200 special offers present on:
  your accommodations (guesthouses 🌺, seasonal rentals, hotels)
  your activities (Jet ski, diving, water excursion, quad biking, trekking, land excursion, e-bike, parasailing, adventure park, kite surfing, surfing and a whole lot of other activities…)
  your cruises (one day on Tetiaroa, Moorea, or several days in the Leeward Islands, Tuamotu, Marquesas…)
  your restaurants (our last section and the little plus of your pass, restaurant offers valid each time you return and without minimum consumption!)
You will save a lot of money to enjoy your vacations and week-ends in our beautiful Fenua even more.
Discover the current offers without further delay here: www.fenuaresident.pf
What is the difference between the 2 Passes?
The Passes are valid for the cardholder and his/her companions, no matter if they are friends or family, the companions do not need to be registered on the card, the cardholder must always be present.
– The Standard card is valid for 1 to 3 people, its cost is only 12 000F / year (excluding virtual lounge)
– The Big Family card is valid for 1 to 5 people, at a cost of 15 000F /year (excluding virtual lounge)
The savings are so important and valid for several people that the annual membership usually pays for itself from the 1st use or 1st weekend, which is very much appreciated by the cardholders, the majority of whom renew their cards every year.
Example:
4000F savings on one activity per person = 12 000F with 3 or 20 000F with 5
8000F saving on 1 night in a bungalow = 16 000F for 2 nights
How to order the FLASH SALON
Click on the map above ↑ or on www.fenuaresident.pf, log in with your usual password, and if you have never logged in on the platform "register" it's fast and free
After choosing your ideal pass in the ORDER section (don't pay attention to the usual price displayed), register your details, on the next page type the promo code: "FREE TRIAL SALON" then click on the small orange button to "Apply".
Confirm your free access
you will receive from January 28 and within 72 hours (excluding weekends) by email your certificate of access to 100% of the offers of the Club valid until April 7
Share this exceptional offer with your friends and family
What do the followers of the network think 📝 ?
Vaite Punaauia
The savings are incredible every time with our Big Family card. Thank you Fenuaresident.pf for existing to allow my little family to have all these adventures on our weekends and vacations!
Moea Mahina 
Absolutely great, whenever I have free time I check the site, I book and I take advantage of it, I'm always amazed at the savings every time.
Haunui Moorea
I take advantage of my pass often with friends. I log on regularly to see the offers. And there are always new offers that I like to try out… Great also for the prices on the ferry crossings at the top. Mauruuru roa.
Steeve Bora Bora
Great concept that allows me to do top activities on my island, and much cheaper. I loved the quad and parasail trip I did recently, I also use it when I go to Raiatea and Tahiti.
Valerie, resident of Polynesia
I was a fervent follower of your program that I love for 3 years and it is really with sadness that I will leave the Fenua. I loved to enjoy it with my pass.
I wish all your team a very nice continuation…
More questions, online help?